New Patients
New patients are always welcome at Kingston Chiropractic Plus. We reserve times for those who have never been to our practice every day so that you can receive the immediate attention you need. You won't have to worry about long waits, either, as our clinic usually runs on time.
You'll receive a friendly greeting the moment you step in, often from Dr Neil Reilly (Chiropractor). We look forward to meeting you!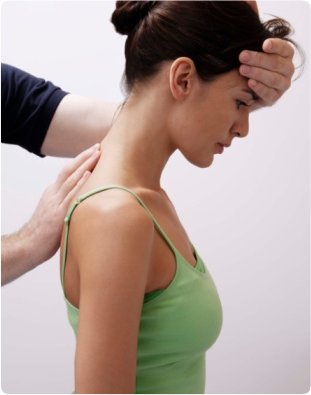 Your First Visit
It's helpful if you can wear gym clothes to your first appointment. When you arrive, we ask that you fill out a brief contact form. Neil takes a details about your lifestyle from you to find out what's brought you in, how it occurred and if it's happened previously, as well as about your lifestyle. Then, we proceed with a thorough examination that includes orthopaedic, neurological and chiropractic assessments.
You'll receive a full explanation of his findings, what he plans to do and receive your first adjustment. Neil welcomes you to ask any questions you have, and you'll get straight answers with detailed, understandable explanations.
Please reserve approximately 45 minutes for this visit.
Your Second Visit
At this appointment, you'll sit down with Neil to chat further about your problem. He'll discuss how long it may take to recover and any exercises or rehabilitation he recommends. You'll get an outline of any future plans to help you, and be done in about a half-hour.
Regular Visits
Your subsequent appointments will take about 15 minutes. You'll have a chat with Neil, be assessed and get the adjustment or soft tissue work you need. We'll also go through your exercises with you.
It's important to us that you make an informed decision about your health care. When your symptoms improve and you start rehabilitation, we'll discuss the idea of maintenance care. You can visit us when your symptoms return, called reactive care. Alternatively, you can be proactive and see us every 6, 8 or 12 weeks depending on what suits you. Most people opt for maintenance care because they see many benefits of it and don't want to relapse. You'll have the information needed to make the best decision for yourself.
Find out what we may be able to do to increase your quality of life. Book in for a convenient Saturday appointment.
---
New Patient Center | 07776 306682