Get Out of Pain with Surbiton Chiropractor
Maintain Your Wellbeing at Kingston Chiropractic Plus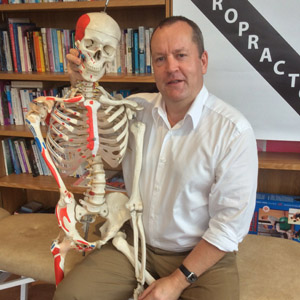 Our friendly, professional team understands that you need health care that compliments with your lifestyle. Chiropractor  Surbiton Dr Neil Reilly (Chiropractor) tailors his treatment to your particular needs, making sure his plan works effectively and efficiently for you. You'll receive the information required to make informed decisions about your health, enabling you to decide what works best for you.
Serving Surbiton for Three Decades
Our outstanding reputation within the community has been built up over nearly 30 years in practice and is firmly based on the results our patients have shown. Neil uses a combination of chiropractic care and rehabilitative exercises to help you find long-term relief and protect your long-term health. After your pain is relieved, you'll have the option to be proactive by getting regular care that may prevent future problems from occurring.
Solutions for Acute Pain and Chronic Problems
We understand that you may have been suffering for some time before seeking our help and have lost all hope of being free from pain. Neil is well-versed in helping people who haven't found relief from other health care options. We often hear from our patients that they are now sleeping better than they have in years, or are finally not suffering after having lost hope that they would ever get out of pain. We enjoy making a difference in our patients' quality of life.
Find out what we may be able to do for you. Saturday and same-day appointments are available! Contact us today.